Due to my lack of knowledge on contouring – and cheek bones – I've been resorting to using bronzer as my contour – which I recently found out is WRONG. Granted, there is no such thing as a "right or wrong" in makeup. However, there are certain products that are just not meant for a specific technique – one of which is using bronzer as contour.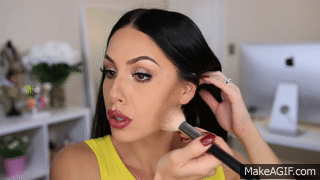 As we all might know, bronzer and contour are totally different products designed for use in their own ways. Bronzer is to warm up the face, whilst contour is to create shadow and carve out certain areas of your face to shape it how you desire. Which is why bronzer and contour are so different – but we often just use one or the other in hopes that these products would produce the same outcome.
Let's take a look at the difference between bronzer and contour shades from the same brand: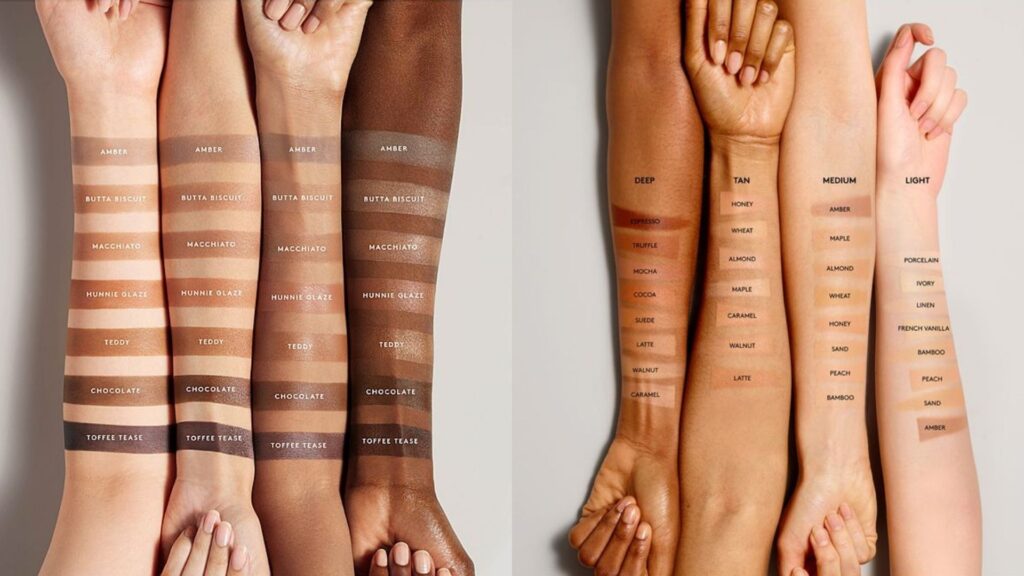 Both of these pictures are swatches from Fenty Beauty's Cheeks Out Freestyle Cream Bronzer and Match Stix Matte Contour Skinstick respectively. The left picture, which is the bronzer, has a distinctive warm tone, whereas the right picture, the contour stick, has a cooler tone.
Using bronzer will only create a muddy appearance to your face. Also, when you look straight ahead, you will notice this brown patch all over your face, which is not appealing at all. It will look better if you use a cooler shade of brown, which, you guessed it, can only be found in contour.
But I'm gonna tell you right now to drop that bronzer and let a professional makeup artist, Scortezz Beauty, tell you exactly how you should apply your bronzer.
As you can see from the video, there is a stark difference between how you'd apply bronzer as contour and bronzer as… an actual bronzer. The whole purpose behind bronzer is to bring warmth to your face, making it more tan and adding a golden hue to your skin. So, contouring with bronzer would defeat the whole purpose of this.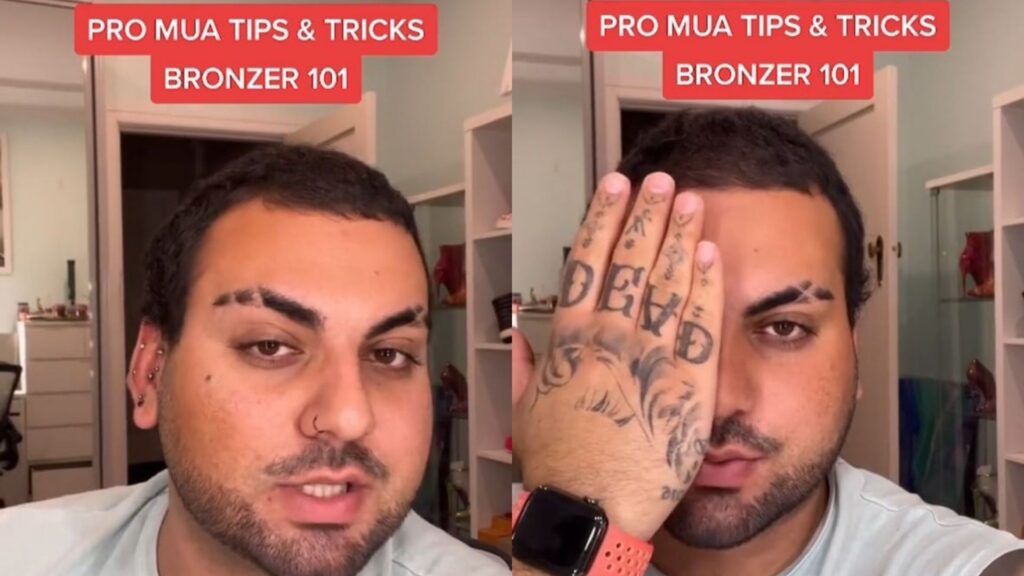 The next time you wish to bronzer up your complexion, try this method instead. Remember, bronzer is to warm up your skin and not create shadows – that is reserved for contour.
More on makeup tips? Read these: 
Contour Allure: This Hack Teaches You How To Properly Contour Your Face In Just Minutes!
Just Wing It! Try Out These Popping Eyeliner Looks That Will Surely Catch Eyes