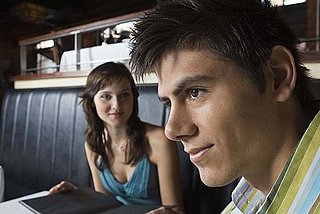 From this TresSugar Community Group Therapy Post, we have a student who has just broken up with a guy after a five-year relationship but she claimed that she was enjoying singlehood, her studies and her dogs. However, she dates casually and would like to find a guy. This 22-year-old recently met an older guy who promises take her along his travels, have a relationship with her and eventually marry her. She is not sexually attracted to him though (he must me really old!) and she doesn't know how to decide.
What would you do if you were in her shoes? Would you go for a financially stable mature guy who can practically give you anything you want and shower you with affection although you are not sexually attracted to him? Does looks or money matter more? What warrants love anyway? In my own experience I have girlfriends who likes being with guys for money and some who are attracted to those with a handsome chiseled face.
Ideally I know most girls will go for one with BOTH money and looks but in the long run? Does money and looks count 20 years down the line? You make the call.
(Source:Tres Sugar)