As autumn leaves starts swirling in the air signaling the start of fall on the other end of the world let us take a look at the '50s trend that is all the rage on runways with Elle magazine's Kate Lanphear.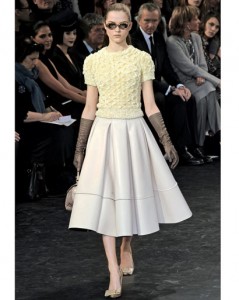 This Louis Vuitton beige swishy circle skirt and pale yellow knit top looks simple yet highly fashionable when paired with leather gloves and sunnies. Who would have thought accessories could make or break the outfit?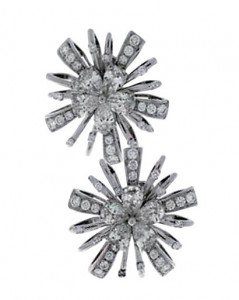 Fresh snowflakes falling from the sky brings good memories for me and these white gold and diamond snowflake-inspired  Bulgari earrings will complement any sophisticated ensemble.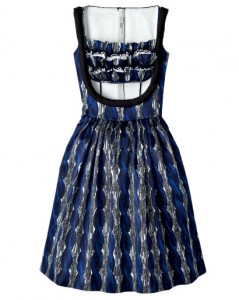 Prada has combined prim and proper with a hint of sexiness in this blue and black number. With a dress like this, you would certainly be the belle of the ball.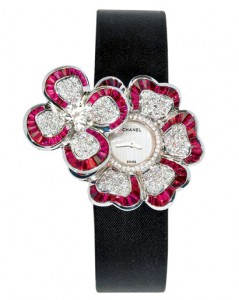 Diamonds are a girl's best friend and flowers are a way to impress a girl. This flower detail white gold, diamond and ruby watch would match a sexy off-shoulder black dress.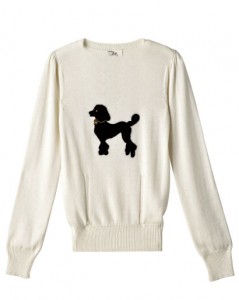 Do you remember the vintage Archie comics where Betty and Veronica dressed in poodle sweaters like this while drinking milkshakes? This cute poodle Angora-blend sweater will look cute with a circle skirt and maryjanes.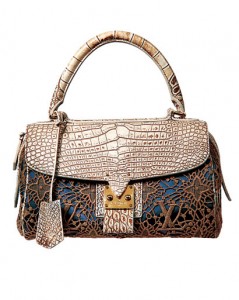 With a top handle, exotic skin and subtle LV monogram sewn in the silk lace details, this is a must-have bag for this season.
You will not believe how much I adore this lipstick-heeled shoe! Made of leather, these pumps will definitely make you the talk of the town.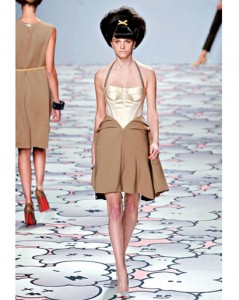 The satin halter swimsuit-inspired top with silhouetted skirt makes an awesome combination. Different but definitely delightful.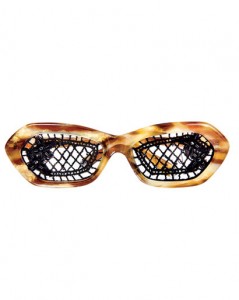 Want to emulate Lady Gaga's style but don't know where to start? Check out this LV tortoise glasses with silk lace for lenses. Not sure if you see where you're walking clearly though.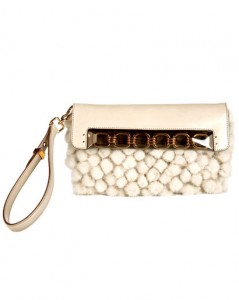 Marc Jacobs never fails to amaze me with his wonderful creations each time he unveils them. This leather and mink pom-pom clutch is the perfect accessory for the classic '50s girl.
(Source:Elle)