Preceding popular talk show and openly gay Ellen DeGeneres' exit only after a season in American Idol, rumours have surfaced that lead singer of Aerosmith, Steven Tyler might take her place as part of the panel of judges.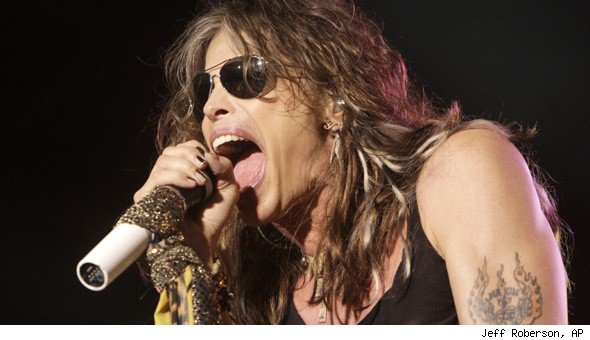 When contacted, Tyler (who is also sexy Liv Tyler's dad) did not give any indication that he was actually joining the biggest singing competition in the US.
Personally, I think he would make an interesting judge, seeing that he has been in the music industry for ages although I'm not sure if he's into mellow, sentimental music if any contestant auditions with that genre.
Perhaps Jennifer Lopez will add spice to the eclectic mix of judges if the speculation that she has signed on is credible. She was – in those days- a pop star in her own right, belting out chart-toppers in scantily-clad outfits.
With Simon Cowell, the legendary American Idol out of the picture along with DeGeneres, let's see if the rumours are true and if Tyler and Lopez will be making and breaking new talents in the reality-show.
(Source: Pop Eater)