Looking for a fun spot to hang out in, that's also very close to nature? Then head to ESCAPE Penang!
ESCAPE Penang – arguably one of Malaysia's and Asia's best leisure entertainment destinations, with exciting rides and games amidst a natural environment – recently celebrated its 10th anniversary on a grand scale, which included the launch of two brand new attractions.
The two new draws were Malaysia's very own Ski Slope – the first-of-its-kind in Penang's tropical setting – and a Dead Sea Pool in which visitors can naturally float, much like in Jordan's Dead Sea. Marking two more game-changing attractions at ESCAPE Penang, the new additions not only bear testament to the brand's continuous pursuit of excellence, but are also a symbol of yet another milestone which will cement Penang's reputation as a truly exciting leisure destination.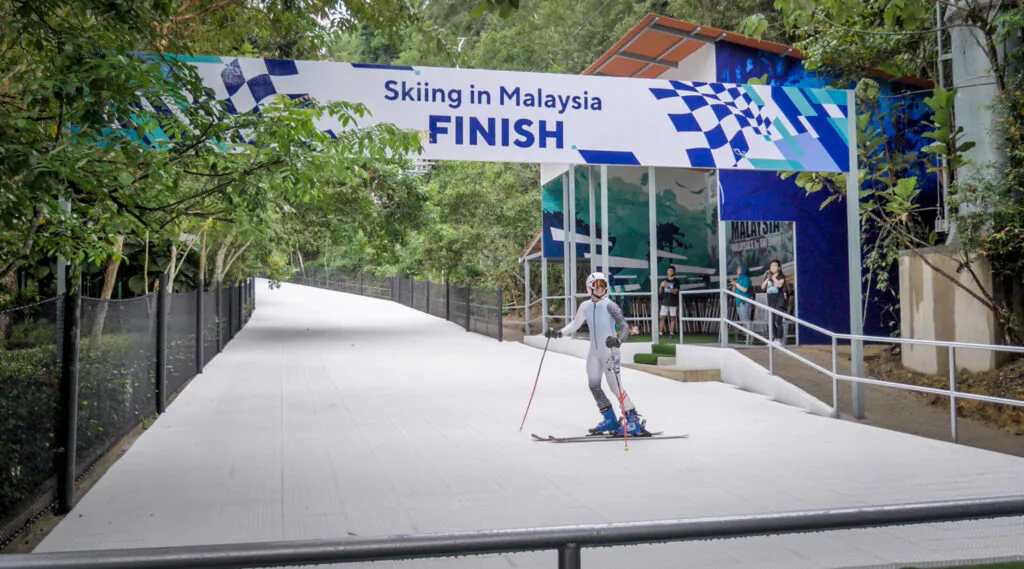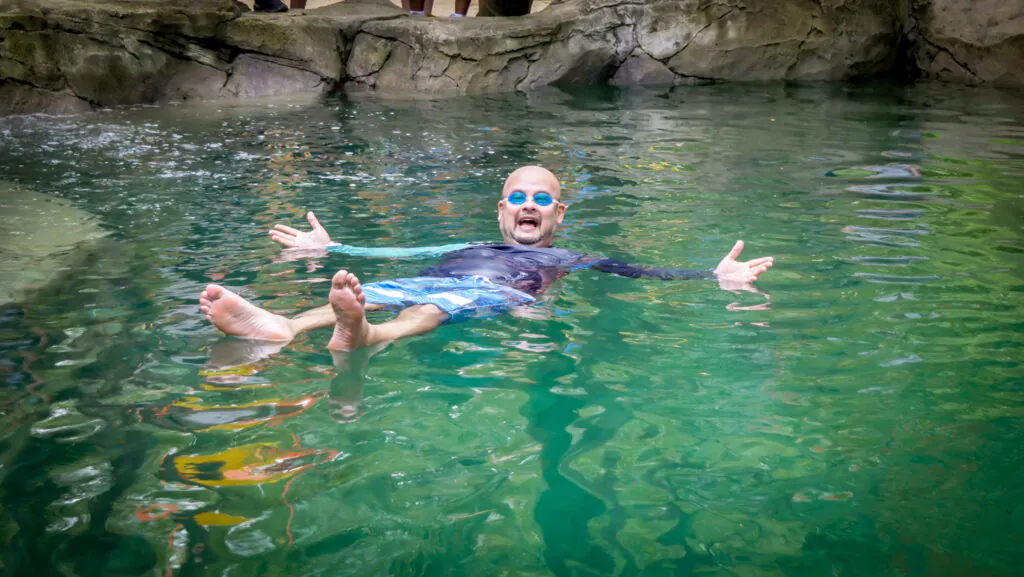 Ski Slope
The 302-metre-long Ski Slope is an outdoor man-made ski slope that runs downhill, created from special material that allows skis and snowboards to slide effortlessly – all without any snow. In a true testament to Sim Leisure Group's creativity and commitment to the environment, the Ski Slope is laid over a defunct road on what was once a Teluk Bahang Dam construction site. As with all other attractions at ESCAPE Penang, every effort was made to repurpose existing infrastructure, while preserving the park's natural environment.
Dead Sea Pool
Meanwhile, The Dead Sea Pool mimics the famous Salt Lake in Jordan, which it is named after. The pool's high salinity content allows visitors to float naturally in the pool. You couldn't sink, even if you tried! It's a truly unique experience!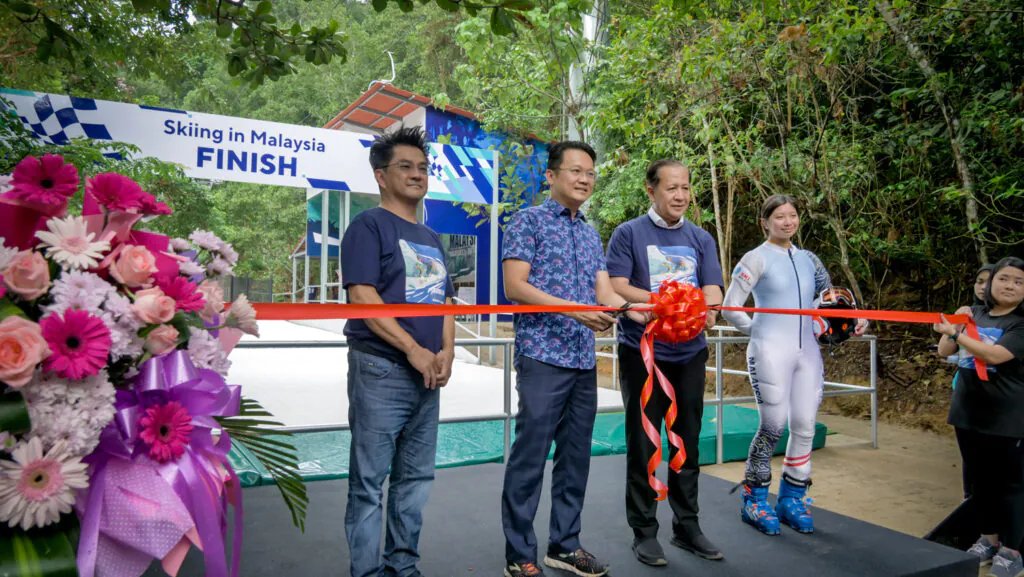 Officiated by Penang State EXCO for Tourism and Creative Economy, YB Yeoh Soon Hin, on behalf of Penang Chief Minister, YAB Tuan Chow Kon Yeow, the celebration and launch event was hosted by Malaysian celebrity and comedy veteran, Harith Iskander. Also in attendance were Dato' Sim Choo Kheng, Founder and Executive Chairman of Sim Leisure Group, proprietor and operator of the ESCAPE brand of theme parks. Also inaugurating the launch of the new attractions was 18-year-old Malaysian Olympic Alpine Skier, Aruwin Salehhuddin, who showcased her skills on the Ski Slope, bearing testament to the world-class nature of the new attractions!
According to Dato' Sim, it has been 10 years since the ESCAPE brand was first conceptualized. It has certainly been a long journey, but ESCAPE is not like other so-called theme parks. ESCAPE dared to be different, answering the call for reimagined play experiences. Today, ESCAPE still sticks to this tried-and-tested concept of the rediscovery of childhood, while promoting connection with nature. When developing this park, they made every effort not to affect the natural lush greenery around the park. In fact, they've even planted more trees!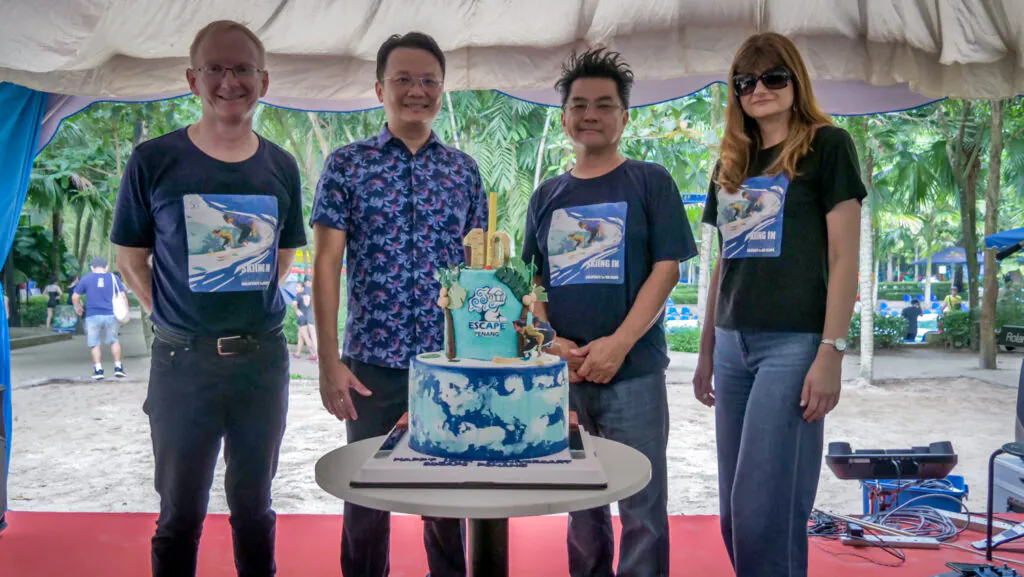 It's worth noting that Dato' Sim was most recently recognized in The Blooloop 50 Theme Park Influencer List 2022 as a key mover and shaker in the industry – a prestigious recognition that celebrates the work of fifty key individuals whose creativity, passion and drive have helped shape and improve the industry. It recognizes individuals who have created ground-breaking initiatives, technologies, designs and projects that are creating the theme parks of tomorrow.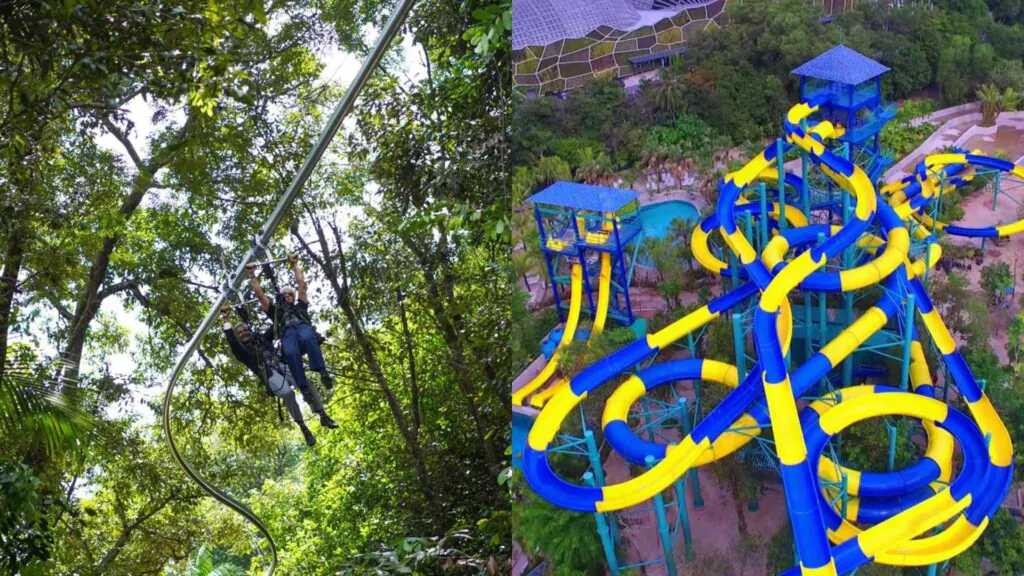 As the pioneer of the now world-famous ESCAPE brand of theme parks, ESCAPE Penang has not only set the benchmark with its "low tech, high fun" approach to play, but has also continuously raised the bar with its unique offerings, including two Guinness Record-Breaking attractions – the World's Longest Water Tube Slide and the World's Longest Zip Coaster.
Today, the ESCAPE brand of theme parks is represented by ESCAPE Penang and the brand's very own mall attraction, ESCAPE Challenge, in Petaling Jaya. The brand will also soon see the opening of new parks in Ipoh, Cameron Highlands, and even outside Malaysia with the first international ESCAPE Park planned to be opened in Sri Lanka and on-going projects in Oman, Qatar, Saudi Arabia and China.
For more information on ESCAPE, follow them on Facebook and Instagram, and check out their website.
More on leisure? Read:
The Hills Are Alive With The New Pavilion Damansara Heights Mall!