While there are people who would prefer to stay in a sophisticatedly designed house with an elegant and modern looking kitchen, there are also those who prefer something cuter and if you're one of them, then these Hello Kitty kitchen accessories are a must have! They'll be great too if you have a cute little princess at home; you can make her some cute Hello Kitty lunchbox to bring to school.
Hello Kitty Pancake Pan (Source: This Next)
There's nothing like spoiling your child with some Hello Kitty shaped pancakes. An awesome way to get them to eat more breakfast too after all, breakfast is the most important meal of the day.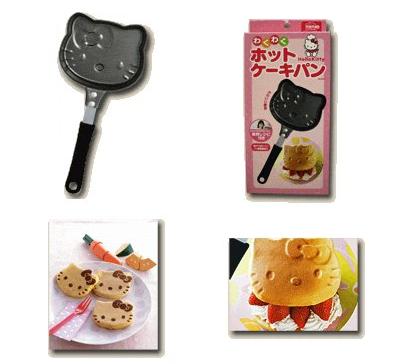 Hello Kitty Hand Mixer (Source: Kitty Hell)
Before you start making any pancake for your kids, why not start with a Hello Kitty batter mixer? It doesn't look very comfortable to grip with but if you're going to overload your kitchen with Hello Kitty things, might as well do it the right way!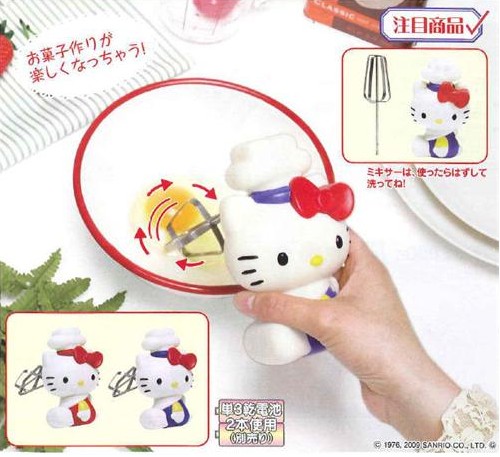 Hello Kitty Sushi Maker (Source: Gizmodiva)
I'm sure your little girl will be popular in school once she starts bringing some Hello Kitty sushi to school. If she's not much of a fan of Japanese food, try replacing the Japanese rice with something else and save the sushi for yourself.
Hello Kitty Mini Pizza (Source: Kitty Hell)
Unfortunately there are no reference whatsoever where to get a mini Hello Kitty template to make these pizzas. Nonetheless, they look like little bits of bite-sized Hello Kitty heaven!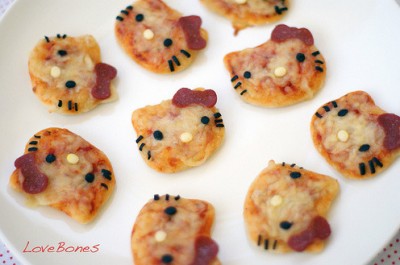 Hello Kitty Toaster (Source: This Next)
This is by far my favourite of them all. Not only is the toaster designed with Hello Kitty on the outside, it can toast a Hello Kitty face on the bread! I'm not sure how weird will the untoasted part taste, but who cares if it's so cute? You're going to smear it with butter anyway.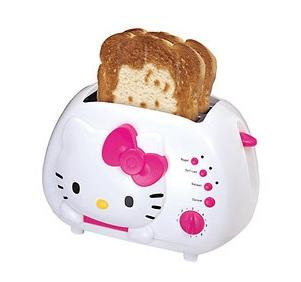 Hello Kitty Oven Mitten (Source: This Next)
Pink Hello Kitty oven mittens are the best way to protecting your hands, trust me. Ok so maybe not the best, but definitely the cutest.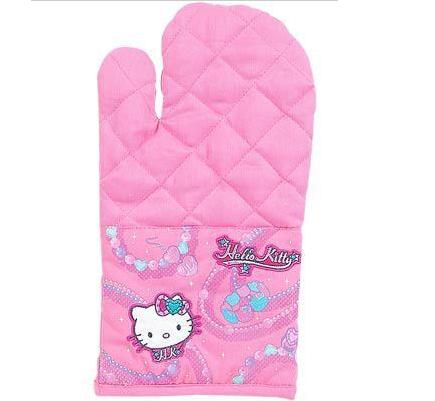 Hello Kitty Popsicle Maker (Source: Sanrio)
There's nothing like a nice and cold Popsicle on a hot day, and there's nothing better than a Hello Kitty shaped Popsicle. You shouldn't let your kids see this though or they're going to bug you A LOT.
Hello Kitty Bin (Source: Super Cute Kawaii)
And last but not least, you're going to need a place to dispose of all the waste in your kitchen and where better to throw them into than a Hello Kitty bin?