In the mood for something steamy? Let's be real, we're all depraved horny sexual deviants on the inside. Sure, you could just go on some adult website or Twitter in general, and it'll get the job done – but where's the fun in that? So, if you're looking to add some spice to your night, or movies that will possibly make you not crave sex for a month, keep reading! When it comes to films that explore the mysterious realm of the flesh, they can get pretty extreme. Cinema has always explored these topics with tales that will eclipse your wildest fantasies, whether it be obsessions that turn into addictions or steamy love affairs. Some of these films are extremely graphic, so watch at your own risk!
Nymphomaniac: Volumes I & II (2013)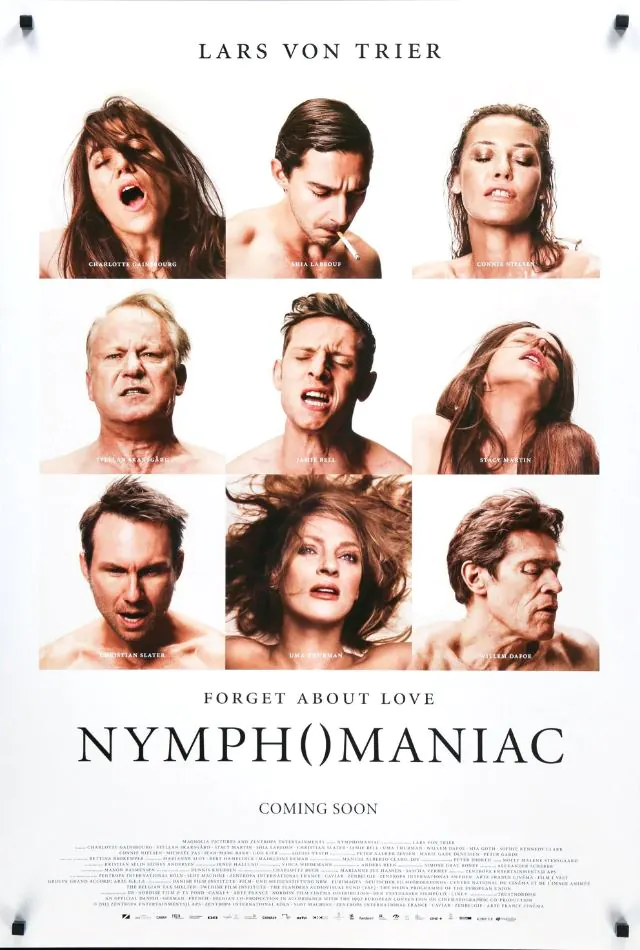 Nymphomaniac is basically the crème de la crème of movies surrounding sex. Directed by Lars von Trier, this movie follows a self-diagnosed nymphomaniac, Joe, who recounts her erotic experiences to a bachelor who saved her after a beating. The narrative chronicles Joe's promiscuous life from adolescence to adulthood and is split into eight chapters told across two volumes. It's unsurprising that this movie surrounding nymphomaniacs includes a lot of raw, and sometimes brutal sex scenes. Fun fact: The sex scenes in the movie were so realistic that fans speculated that the actors actually did do it on set, most famously the one between Stacy Martin and Shia LaBeouf. Will you be turned on by this? We don't know. But maybe don't watch it with your parents?
The Handmaiden (2016)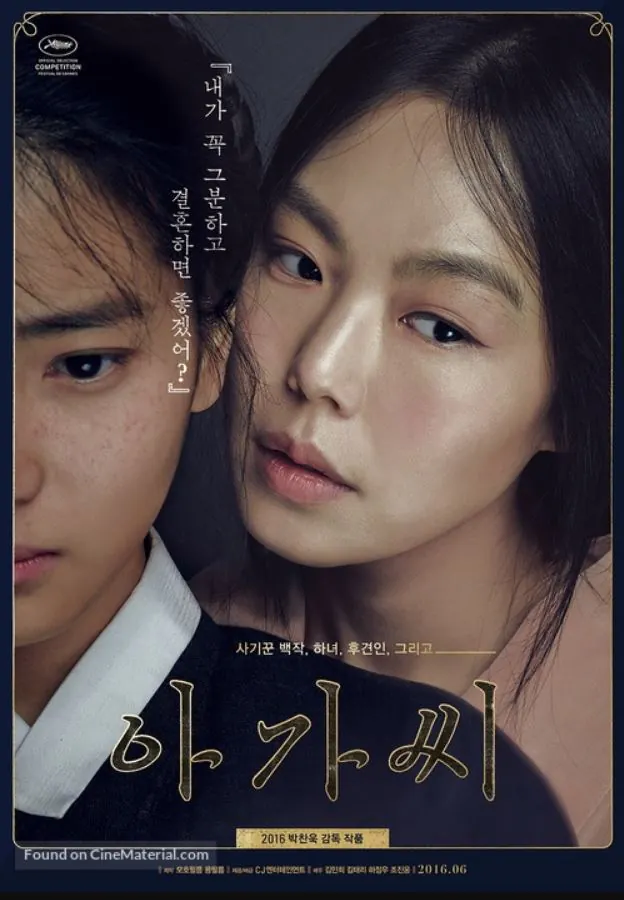 In this movie, which is set in 1930s Korea during Japanese colonial rule, a young woman named Sookee is hired to serve a Japanese heiress named Hideko, who lives alone on a sprawling country estate with her tyrannical uncle (Kouzuki). But the maid is actually a pickpocket hired by a con artist posing as a Japanese Count to assist him in seducing the Lady into eloping with him, robbing her of her fortune, and imprisoning her in a mental institution. The strategy appears to be working until Sookee and Hideko experience some unexpected feelings. It's a beautiful and violent film that contains sex scenes involving two of the main girls. Thanks to the wonderful performance of the two actresses in the more explicit scenes, it was even described by Vogue as the most erotic movie of 2016! This film has it all: great visuals, amazing storytelling, and of course, female sexuality. What's not to love?
The Dreamers (2003)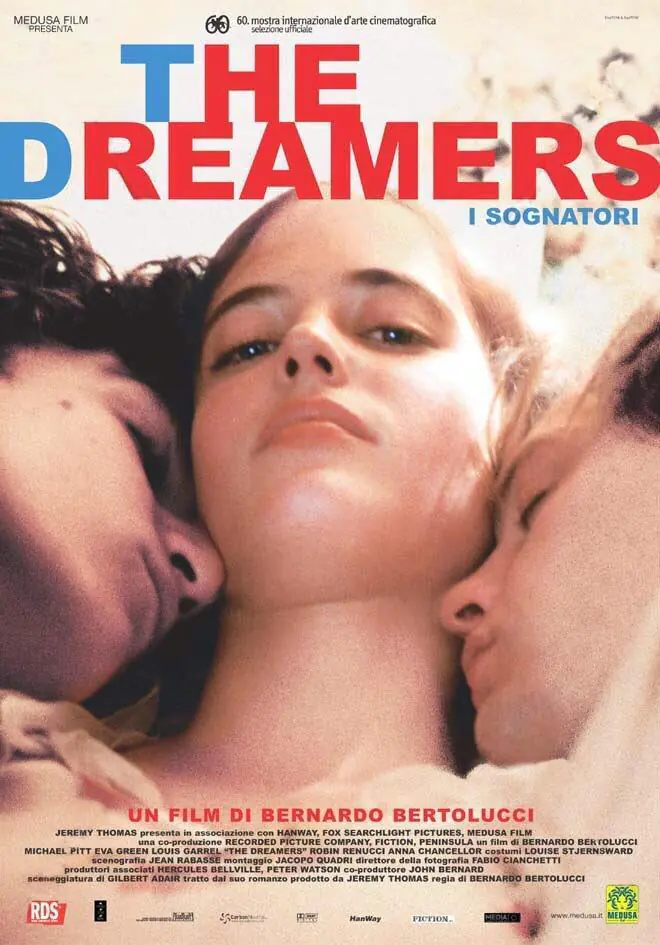 The events in this movie take place in May 1968, surrounding three youths: Matthew, an American exchange student, and twins Théo and Isabelle, who were born conjoined (yes, you read that right). Having bonded over their mutual love of cinema, Matthew is fascinated by the sense of intimacy shared by Isabelle and Theo. When the twins' parents go away for a month, they ask Matthew to stay at their place, and the three lose themselves in each other. This movie will give you mixed feelings, since it does involve sex… between the twins. Yeah, definitely not a movie to watch if you wanna get turned on.
Love (2015)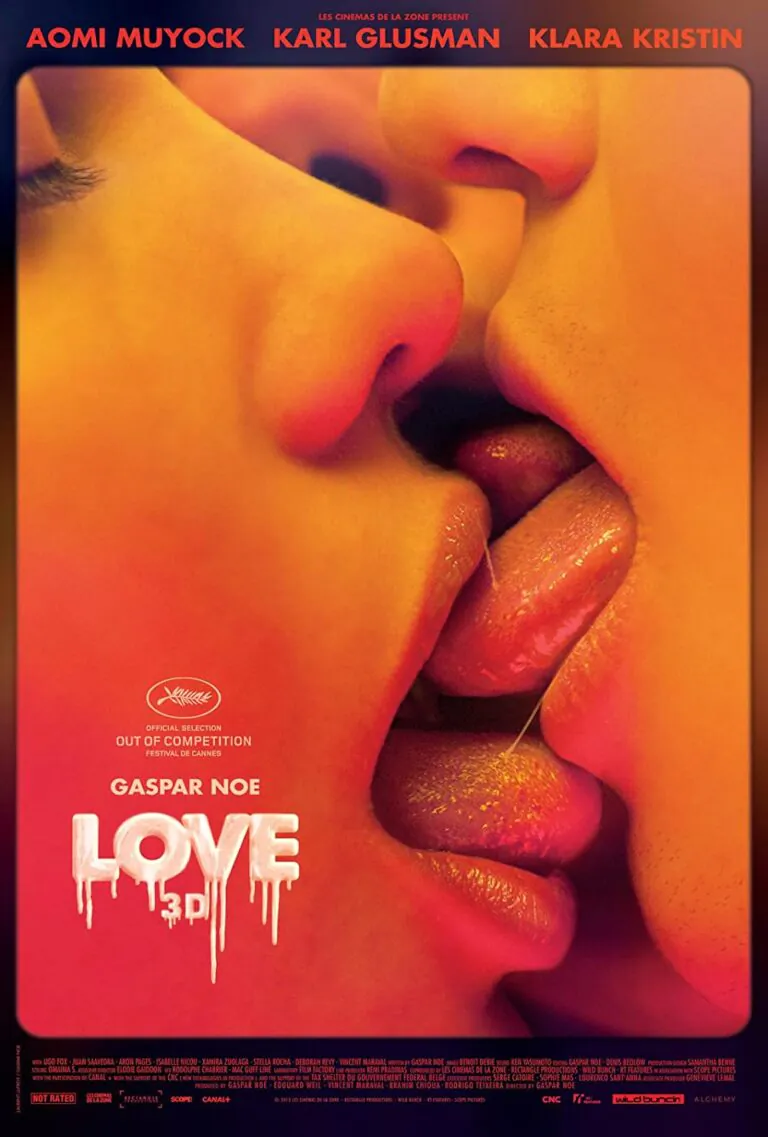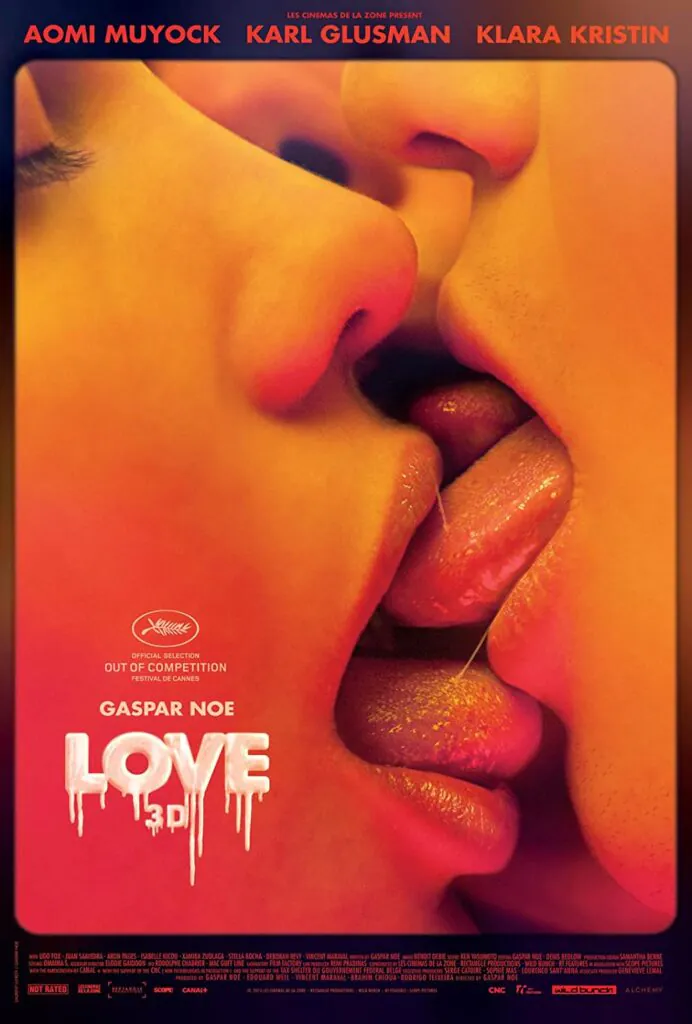 This film is basically p*rn. Okay, maybe not. It follows an American film student living in Paris with his girlfriend Electra, whom he dated for two years. To add some excitement to their love life, they invite Omi, a young Danish teenager, to have a no-strings-attached threesome. However, things take a turn when Murphy has sex with Omi behind Electra's back, which results in Omi getting pregnant. Murphy recalls his relationship with Electra in a series of fragmented, nonlinear flashbacks. Known for the un-simulated sex scenes, this film had viewers in shock in the first 10 seconds of the film, since it involves a graphic sex scene that lasts roughly 3 minutes. What happens in those 3 minutes? Well, that's for you to find out. Fun fact: it was released in 3D when it first premiered.
Young and Beautiful (2013)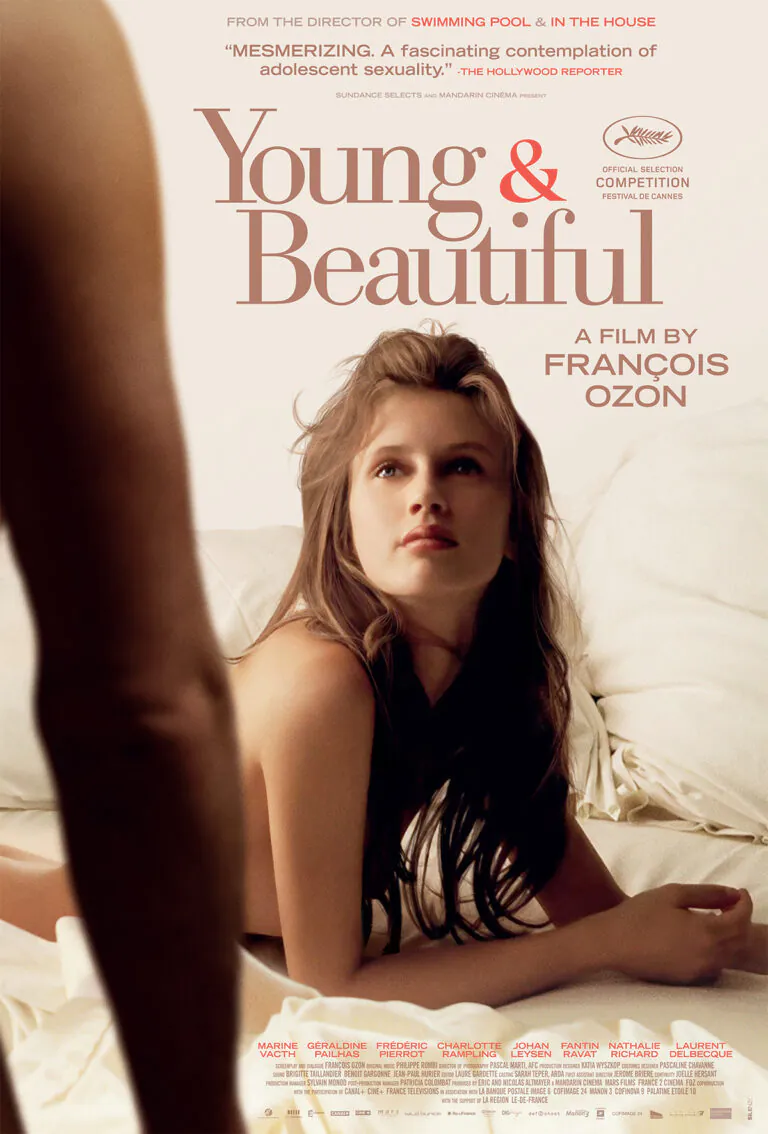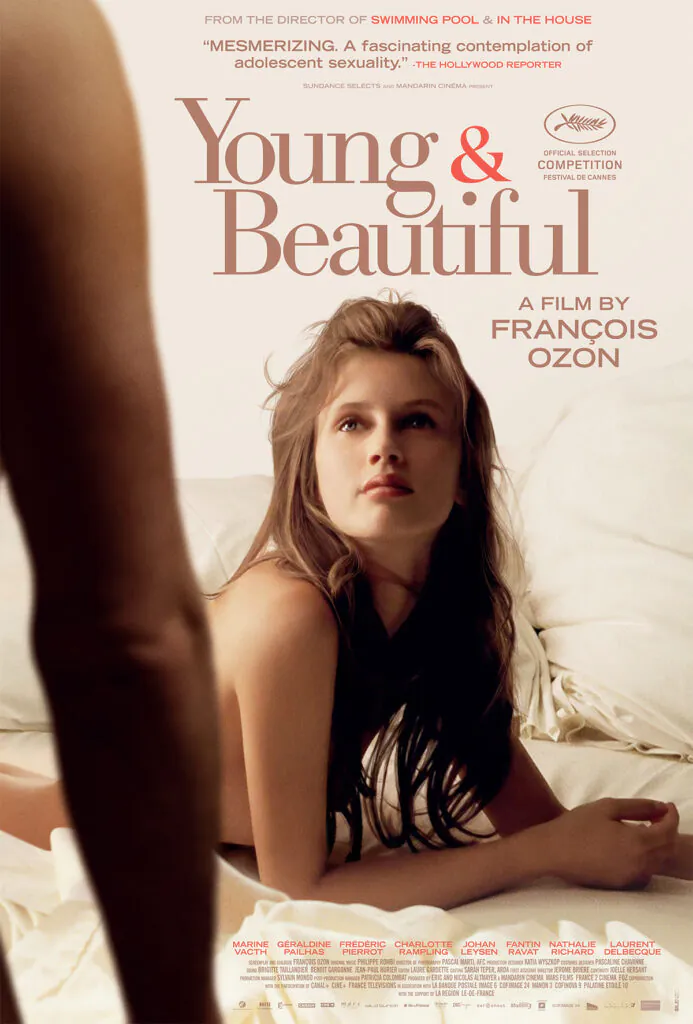 This film is about a 17-year-old student who loses her virginity during a quick holiday romance. When she returns home, she takes up a secret life as a call girl, meeting clients for hotel room trysts. Yet, she doesn't appear particularly interested in the encounters or the money she makes, and she maintains this aloofness throughout her entire year of prostitution. A different kind of coming-of-age story, this film certainly does not shy away from graphic sex scenes that had viewers squirm in their seats. However, despite how much the movie explores the main characters' body and sexuality, when it comes to her character, it is quite vague. But, if you don't care much about the plot, and you're just here for the explicit scenes, go ahead!
The Duke of Burgundy (2014)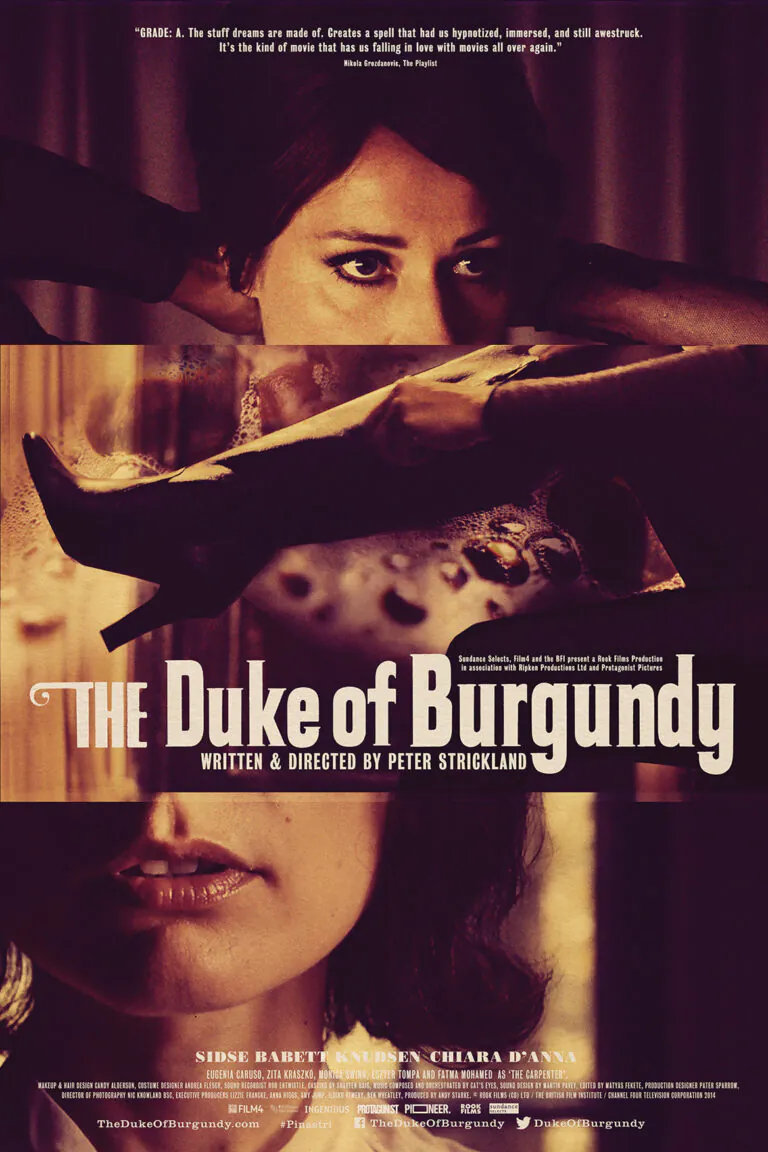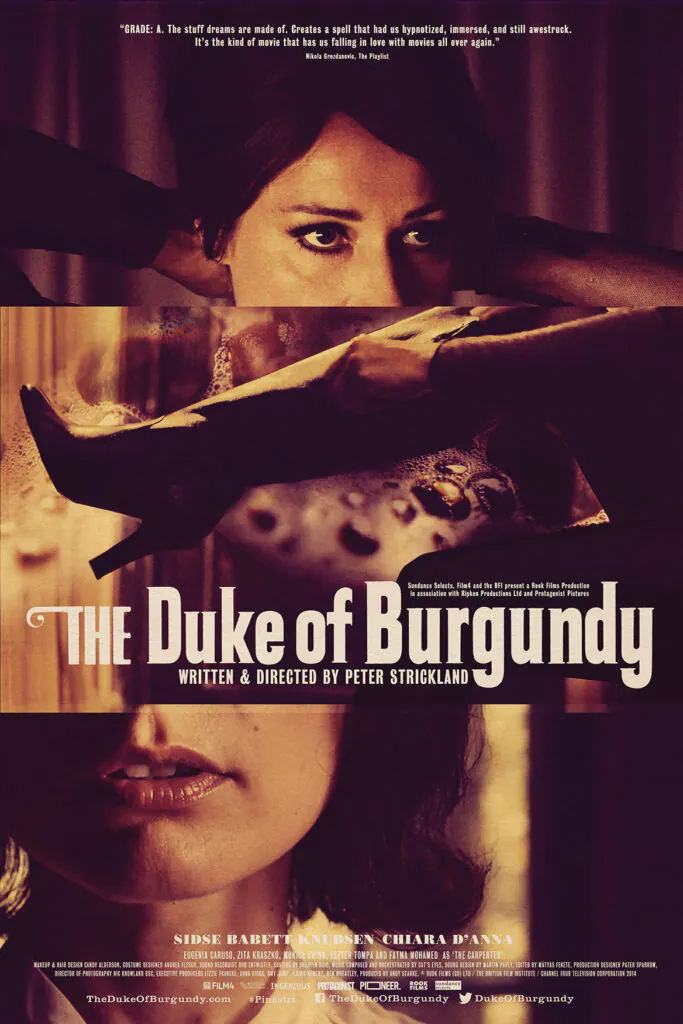 No film explores female sexuality the way The Duke of Burgundy does. The film centers around two women, Cynthia and Evelyn, both entomologists, who like to act out a simple ritual of dominance and subservience. However, Cynthia yearns for a more conventional relationship. Evelyn's obsession quickly develops into an addiction that strains their bond. It explores the sadomasochistic relationship between two lovers. Though the film was directed by a male, it doesn't seem to cater to the male gaze. So, basically, another sexy lesbian film made for the ladies! It contains voyeurism, fetishism, bondage and lingerie, so there's bound to be something for everyone in this film!
More on Movies & TV? Read these: