Good Heavens! I am surrounded by some mother-puckin nasty BISHES!!! Shame on me for thinking I was the wild one. Well, hello there peeps – I have no idea what compelled you to click on this article, but, oh well, welcome to my office, I guess. So I recently had a talk with one of my girlfriends, and we thought what fun it would be to find out what goes on in other people's minds when it comes to sex and fantasies.
Now, obviously, I'm no mind-reader, so I decided to walk up to a few of my colleagues – including my boss – and asked them what their sexual fantasies are. I don't know what I was expecting, but I'm genuinely shocked. A good kind of shock, of course. It's such a relief to know I'm not the only kinky slut around here, cause gurrrl, Lipstiq is full of em'. For privacy purposes, I will not be revealing any deets about these peeps – this is purely for entertainment and I hope you have fun.
So, if you were ever wondering, these are some wild sexual fantasies from real men and women! To make the list more interesting, I've rated these fantasies from the least wild to the most extreme! Have fun reading!
1. Softcore 
So, one of my colleagues actually said her sex fantasy isn't really a fantasy, and she just prefers softcore f*ck sessions. Then again, if you really think about it, in the midst of everyone wanting to go hardcore and straight up BDSM, not many people actually enjoy slow sex. So, is slow sex a sex fantasy? IT TOTES IS!
Because slow sex is freaking wild. It builds up the pleasure leading to the insane rapture – it's sexy, it's hot. Slow sex makes you hungrier by the second for your significant other. And I have to admit, maybe I'm a sucker for the intimacy slow sex gives.
2. Getting It On In The Hot Tub 
Girlfriend, if you're reading this, I'm rooting for you. Hot tub is totes the perfect place to have sex. Like, why wouldn't anybody not wanna do it there? I would so get down and dirty there! In fact, the hot tub is ideal, cause you can either shag with a partner, or even have some solo action going on inside that tub. If you know what I mean! (insert virtual winks).
Anyways, you should go on a family trip and totes try to orgasm in a hot tub, while your fam-bam is eating dinner inside. The excitement of stifling your moans while focusing on cumming is just bliss! Now, you have a family trip to remember forever!
3. In A Meeting Room 
So, a certain bish in this office wants to have sex with a colleague in the meeting room. Well, you go, gurl! One day, you will be in a meeting room, not to attend a meeting, of course, but you will be on a table, half nakey, possibly with a d*ck inside you. I wish you the best, babe!
4. At A Family Gathering 
It's only fair for me to include mine in the list, right? You know what I always thought would be fun? To shag at a family gathering – with all the doors unlocked. The excitement, the adrenaline that comes with it, boy, would that be a family gathering that I would always remember!
I have a feeling this is possible, solely because my family is hella loud. So, the possibility of hearing anything that goes on inside the rooms, like hot sex, is extremely low.
5. With A Professor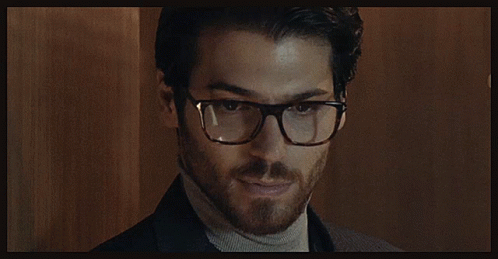 Okay, sh*t just got illegal in here! Really, bish? You really wanna go there? I mean, it is hot. Getting spanked and thrusted from behind by the man you take lessons from in college is surely a fantasy. Well, I sincerely hope one day, your p*$$y gets a doctorate d*ck!
6. In A Movie Theatre While Watching A Horror Movie 
Gone are the days when ghosts used to scare us – the poor ghosts are shrieking now, looking at what we humans are getting ourselves into. You know what, for those of you reading this, if you ever end up watching a horror movie with your significant other, f*ck away the fear!
7. In A Spa With A Masseuse 
Perfect! You're naked, a hot man is oiling your body and sizing you up. This whole scenario is just ideal for an explosive cum-fest! I mean, if the masseur be doing this:
Then, why not?
8. In An Aeroplane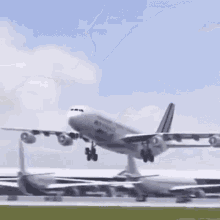 Ladies and gents, prepare for take-off. Fasten your seatbelts and we kindly ask you to please put your d*ck and p*$$y in aeroplane mode. Thank you! Well, anything is possible when you're that close to heaven.
Just make it quick, yeah? I hate it when people take too long in the lavatory.
9. In A Fitting Room With A Girl 
Hell, yeah! I mean, clearly, fitting rooms can't just be for trying out outfits. Fitting rooms are there for you to look at each other while you're f*cking hardcore in front of the mirror, and your legs are trembling in rapture. Until someone comes to knock on your door and you finally release with the shakiest breaths ever.
That's what fitting rooms are for, babe! Limping out and breathless is how you should walk out of the fitting room. If you want, you could sneak a sex toy in there too. If you're already at it, you might as well go all out and have the best "outfit change" ever.
10. Men In Uniform 
F*ckkk, yeahhh! Men in uniform, walking around with authority, get in here and suck this p*$$y – that's where you belong! If you're reading this with disgust, tell me you wouldn't want this:
Or this:
OR THIS:
Forgive me, sir, and yes I murdered the cat – now can you put me in handcuffs and take me away? You may interrogate me all day and night.
11. A Chef Clad Only In An Apron 
Imma not say anything. Instead, Imma show you hos this, and you can decide if you wanna eat this up like the rest of us here do. I present to you, 5-star meals:
13. CNC: (Consensual Non-consensual) 
So, it is confirmed that the most innocent looking ones can be the wildest and nasty bishes out there. I mean, being dominated left and right, and having your man put you in your place while making you scream out his name…. sorry, momma got carried away.
The lustiest of desires with the deepest thirst for…. oh wtf am I saying? A bish in the office here just wants to get laid hardcore, and possibly doesn't wish to walk straight the next morning.
14. Being Abducted And F*cked By A Tribe 
Yes, get abducted by some hot tribe of Indian men. Get f*cked three times a day, by multiple horny men, get served curry for lunch with a side dish of cum, and repeat for dinner. That's the life, baby! Taking tropical sex escapades to a whole other level.
15. Sharing A Guy With My Partner MMF/MTF/FFM 
I never thought this would be in the list, but, here we are. Listen, boy – whether it be two males and a female, or two females and a male – OR – if you wanna have a whole orgy, you do you! Your sex fantasies may just come true one day. And till that day comes, I wish you all the best!
May you be blessed with a cum-fest!
16. Random Sex With A Stranger 
Sure, why not? Suck the p*$$y of a girl you just met a minute ago. You know what, this should be everyone's sex fantasy. To randomly hook up with someone and get laid in public and never meet that person ever again. The best quickie ever!
So, how have you been holding up? I know we might sound crazy over here, but I promise, we are normal human beings who just have a stronger desire to f*ck. And that desire can sometimes lead to not-so legal fantasies. Until next time, thank you for reading!
More on sex? Read these: