We're in for a treat as Pavilion Hotel Kuala Lumpur brings together a holistic Malaysian hospitality experience under one roof to mark Ramadan 2022. With 'Muhibbah Malaysia' at Pavilion Hotel Kuala Lumpur, managed by Banyan Tree, enjoy a celebratory feast with friends, unforgettable meetings with business colleagues, and a sense of renewal with your loved ones.
Muhibbah Malaysia Dinner Buffet at The Courtyard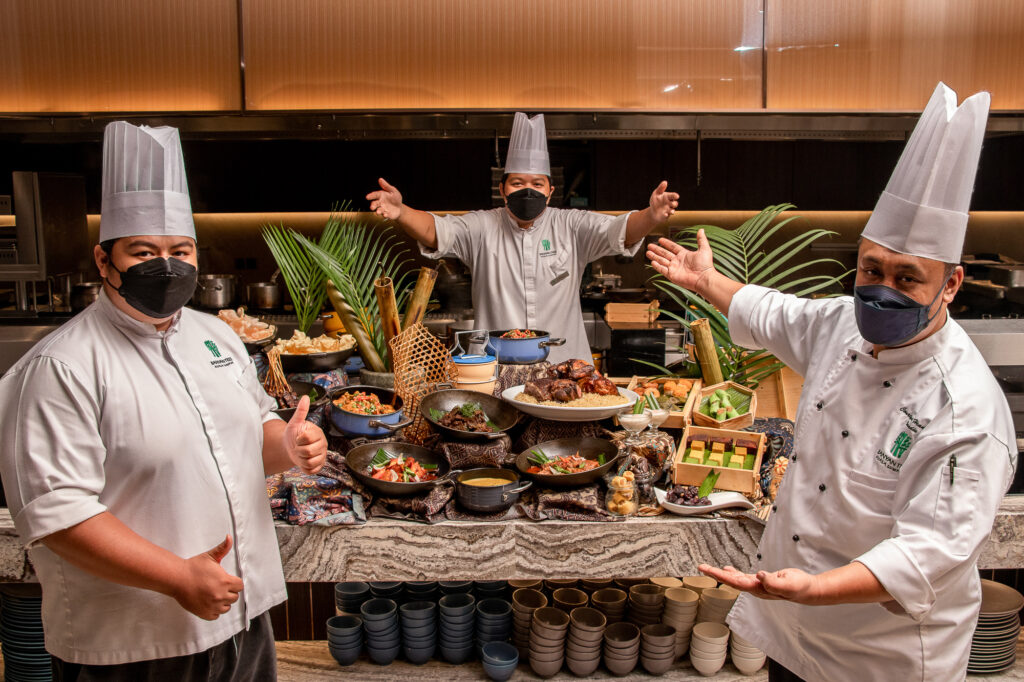 Muhibbah Malaysia Dinner invites you, your family, and friends to join them for an evening of joyous moments and a hearty buffet feast, with festive tunes in a covered al fresco location at the Centre Court, inspired by the melting pot of cultures and lifestyles from all across Malaysia. A team of dedicated cooks, led by Chef de Cuisine Ismadin Mohd Isa, has created an extraordinary buffet.
Taste à la minute specialities from a selection of live-action and carving stations featuring a variety of native Malaysian cuisines from various states in Malaysia, tantalising your palates.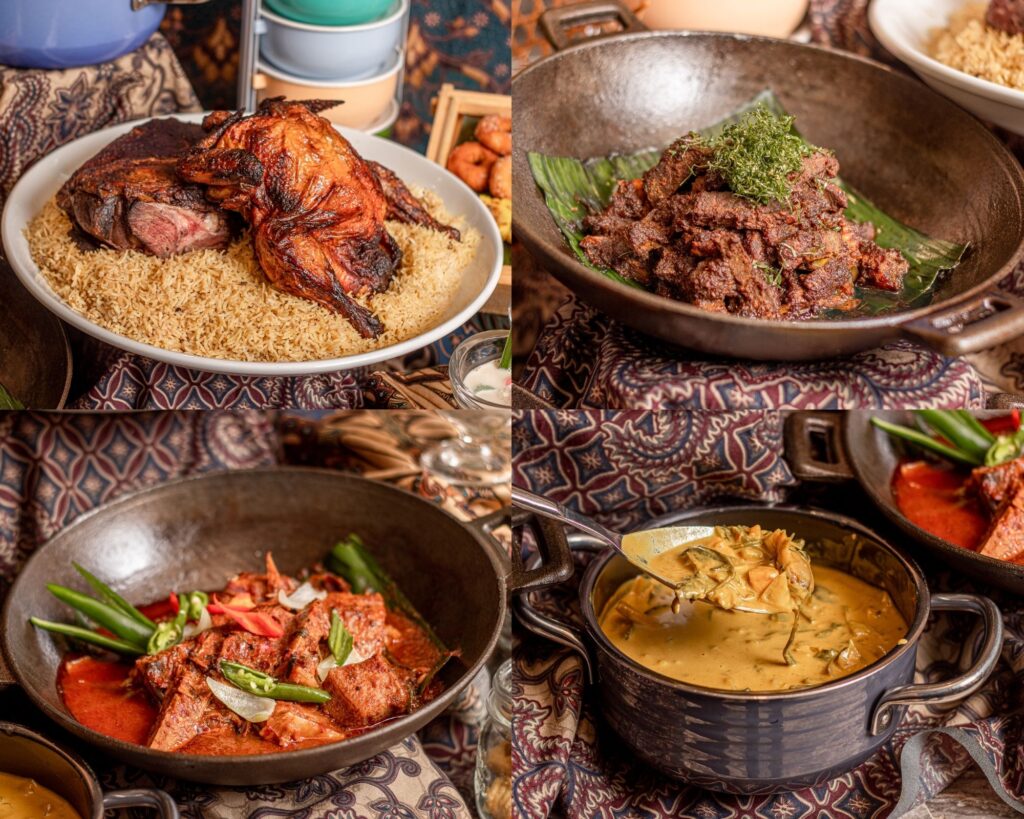 The delicacies are from the states of Kedah – Ayam Panggang Madu Berbijian, Perak – Daging Rendang Tok, Kelantan – Gulai Ikan Tonggol, Perlis – Kari Kambing Mangga Muda, Penang – Kari Kepala Ikan, Malacca – Gulai Udang Harimau Batang Keladi, Pahang – Ikan Patin Masak Tempoyak, Kuala Lumpur – Bubur Lambok and more.
This year, The Courtyard will also feature a variety of specialty sauces from throughout the country. They include Selangor's Sambal Belacan Mangga Muda, Malacca's Cencalok, Negeri Sembilan's Sambal Tempoyak Daun Kesom, Kedah's Sambal Ikan Bilis Tumbuk Cili Padi, Kelantan's Budu, and more. There's also a sweets and fruits section with a colourful array of delectables.
Dinner Buffet is available until 1 May, 2022 from 6.30pm to 10.00pm

Price is RM188 NETT per adult; and RM94 NETT per child or senior citizen

*Children are aged below 12 and senior citizens, above 60. Other terms and conditions apply.
Muhibbah Hari Raya Lunch Buffet by The Courtyard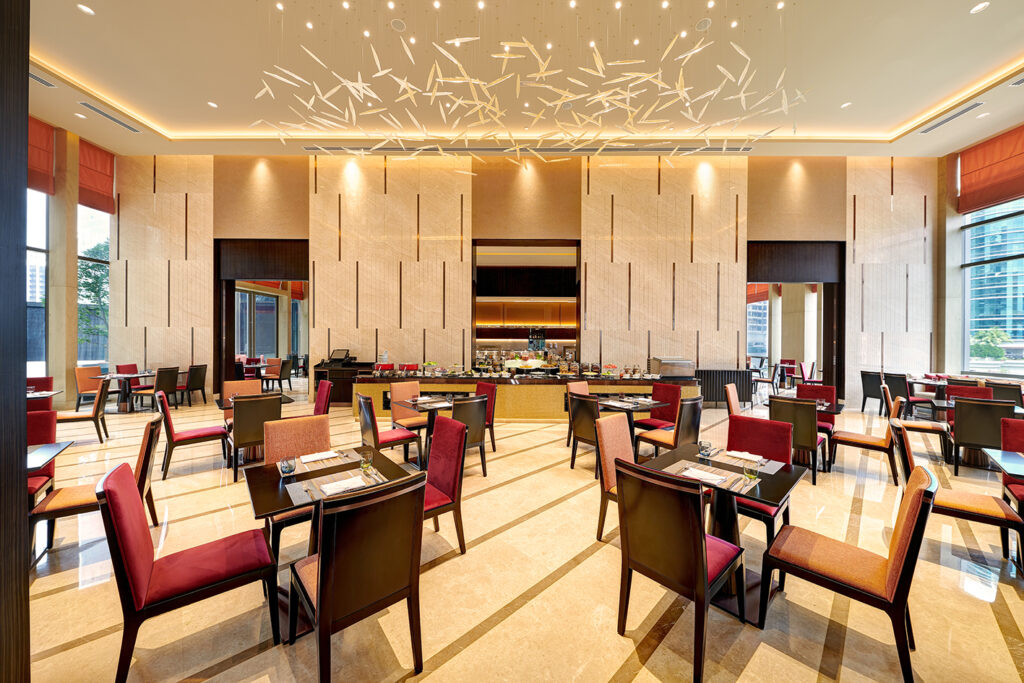 Invite your friends and family to The Courtyard at Pavilion Hotel Kuala Lumpur for a delicious Hari Raya luncheon, and save time and effort by not having to prepare and organise your own open house at home. Enjoy delectable delicacies made by our dedicated chefs for your comfort, convenience, and delight.
The Lunch Buffet is available from 3 May until 4 May, 2022, 12:00pm to 2:30pm.

 RM128 NETT per adult and RM64 NETT per child or senior citizen.

*Children are aged below 12 and senior citizens, above. Other terms and conditions apply
Muhibbah Feast Home Delivery by The Courtyard
Enjoy the pleasures of eating with family in the comfort and safety of your own home. Pavilion Hotel Kuala Lumpur's Muhibbah Feast Home Delivery sets are the ideal risk-free dining option, as they provide hassle-free delivery directly to your doorstep. Kerabu Manga Muda Sotong, Daging Masak Hitam, Mandi Rice with Middle Eastern Marinated Lamb Leg, and Cajun Flavoured Chicken with Mushroom Sauce are just a few of the hearty original meals on the menu.
Home delivery is offered till May 1, 2022. A one-day advance order is necessary.
Priced from RM220 NETT per set of Four (4) persons with four Feast Set options – Malay Feast, Arabian Feast, and Western Feast.

For reservations or delivery orders, call The Courtyard at +603 2117 2821, WhatsApp +6017 206 8805 or email [email protected]
Muhibbah Meetings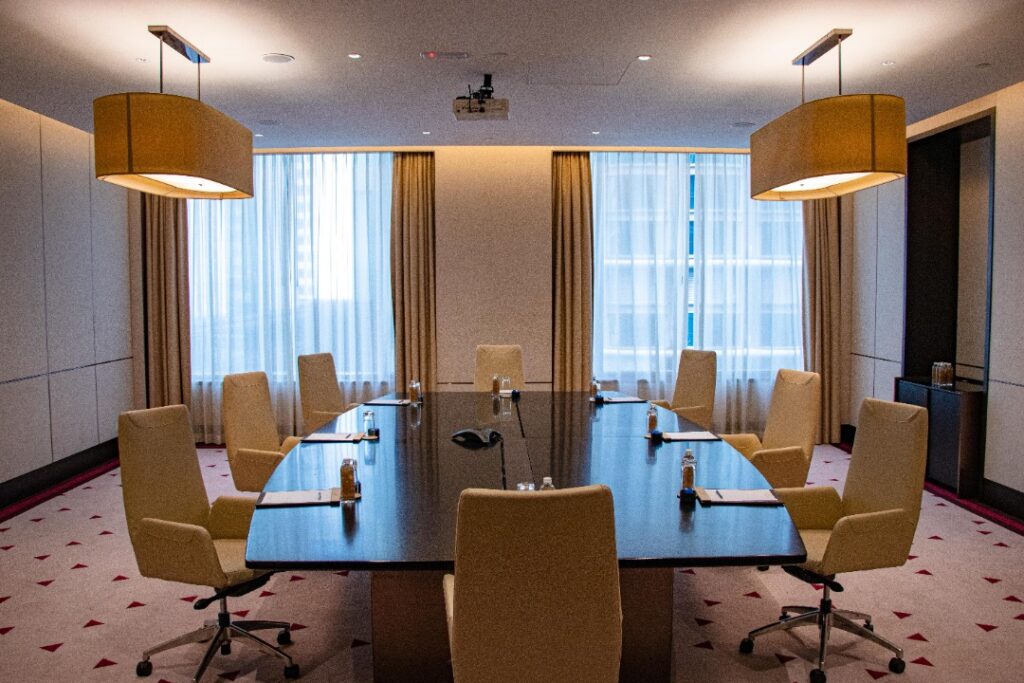 With a team of professionals to tailor your wishes and requirements for unforgettable business meetings and stays, Pavilion Hotel Kuala Lumpur sets the tone for ideal corporate gatherings. The Stay and Meet Muhibbah Package includes a night's stay and full or half-day use of our flexible function spaces or a celebration Muhibbah Dome Set Dinner in our Pavilion Ballroom for your business colleagues.
Stay and Meet Muhibbah Package:
RM424 NETT per person inclusive of;

1-night stay in the City Oasis room (Single/ Twin-sharing)
Complementary use of a meeting room for full day or half day use.

Muhibbah Dome Set Dinner Package
RM150 NETT per person inclusive of;

Dome Style dinner in a function room according to the number of persons confirmed and in compliance with the current SOPs provided by the local authorities
Use of high-speed internet access for guests
Complementary themed function room decoration
Packages valid to 1 May 2022
*Terms and conditions apply. For reservations or inquiries, call +603 2117 2888 or email [email protected]
Muhibbah Staycation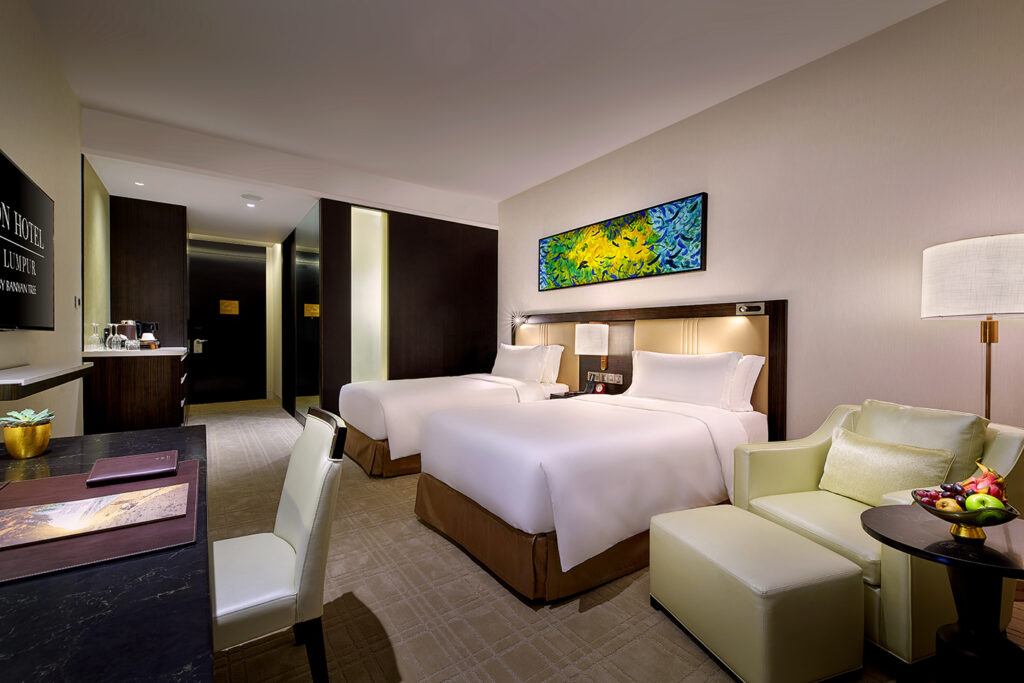 This season of love and forgiveness, take a well-deserved urban break with your closest friends and family to renew your mind and body. Enjoy a variety of Muhibbah delicacies, including a selection of delectable breakfast or 'Sahur' options. Watch the sun set while enjoying Pavilion Hotel's Muhibbah Malaysia Dinner Buffet in The Courtyard in the evening.
From RM720 NETT per room per night. Inclusive of:
1 night stay with breakfast or 'sahur' for 2 persons
Muhibbah Malaysia Dinner Buffet for 2 persons
Complementary hotel parking for in-house guests.
Hotel Guest Rewards Programme at Pavilion Kuala Lumpur Mall.
For reservations, email [email protected] or call +603 2117 2888.
For more information about the hotel or offers, please visit our official website:
https://www.banyantree.com/en/malaysia/pavilion-hotel
More on Ramadan? Read this:
On The Tip Of Your Tune: Tune Hotel KLIA/klia2 Unveils Delectable Iftar Sets