The HABIB Oro Italia 916® series has been popular in the local market since its debut. The Oro Italia 916® line, which blends Malaysian tradition with a touch of Italian craftsmanship, rapidly won Malaysians' hearts with its distinctive play on color and design combinations that are both current and timeless.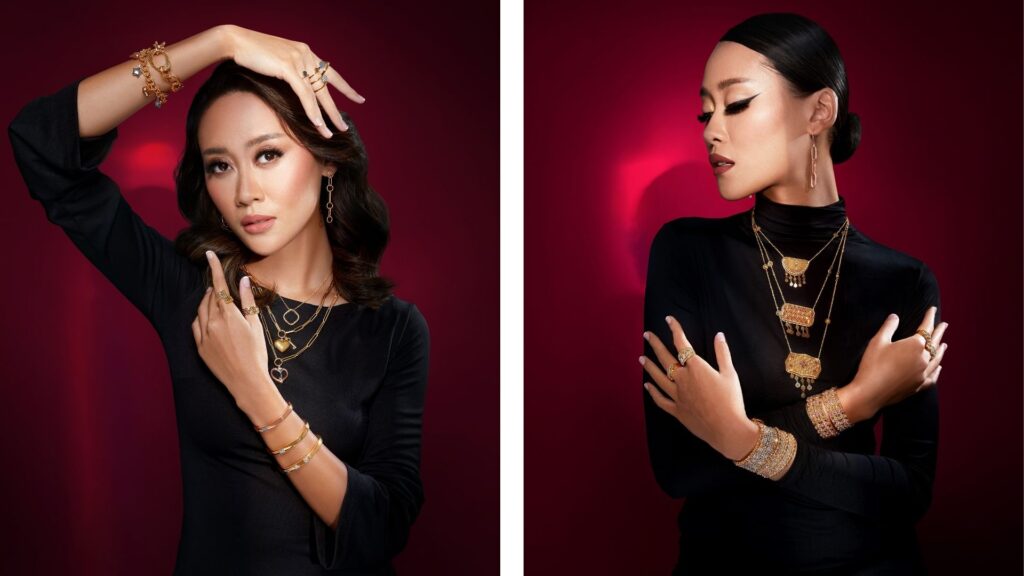 This year, Francisca Luhong, Miss Universe Malaysia 2020, is the face of the Oro Italia 916® campaign, which presents a number of new items that are available at all HABIB showrooms nationally, as well as on the company's e-commerce and marketplace platforms.
Oro Italia 916® designs have changed over the last decade to stay up with current trends. The latest designs from the collection contain new additions to the vast Oro Italia 916® range, including the Gold Chandelier Necklace, Graffetta, and Amore lines, breathing fresh life into HABIB's classic gold jewelry collection.
Mangalsutra Inspired Chandelier Pendant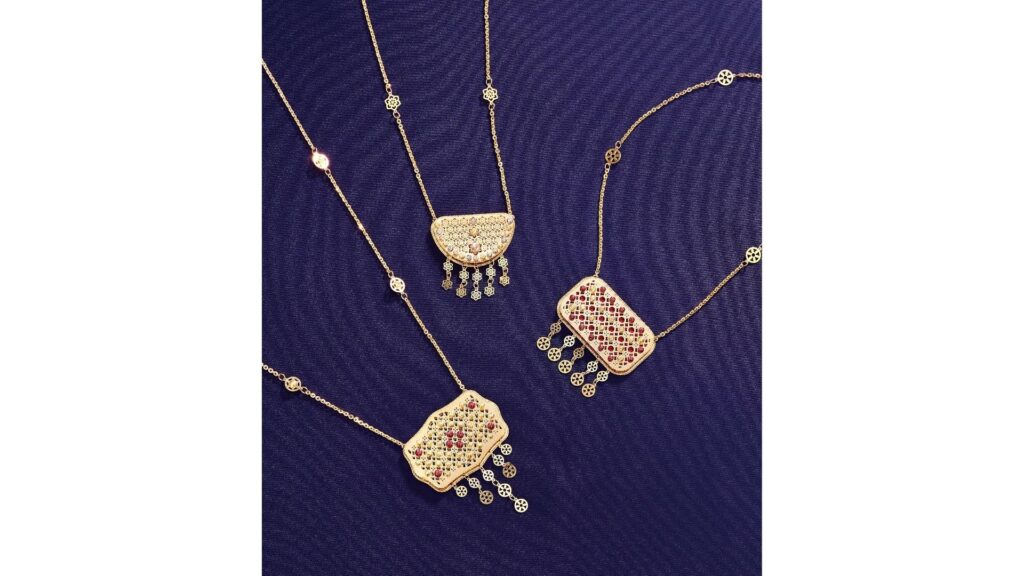 The Mangalsutra, a culturally prominent Indian chain, is the inspiration for this beautiful curved tassel gold pendant series. It represents marriage, love, and dedication.
Mangalsutra is a mixture of two words: mangal, which means auspicious, and sutra, which means thread, which represents the auspicious lifelong union of two souls. The exquisite embroidered designs on the pendant give the user a glistening and sumptuous appearance.
Graffetta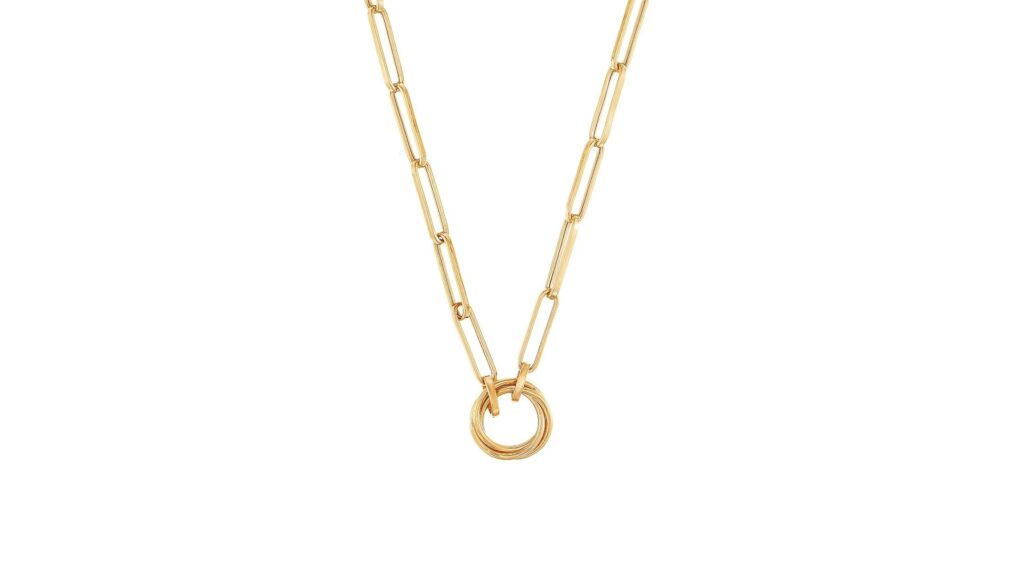 Graffetta, which means "clip" in Italian, mixes architectural elements with jewelry-like beauty. For a unique style, these rectangle-linked chains are available as a set of bracelets, necklaces, and earrings. Available in classic yellow and rose gold tones, two or more chains may be stacked for a more elegant look.
Amore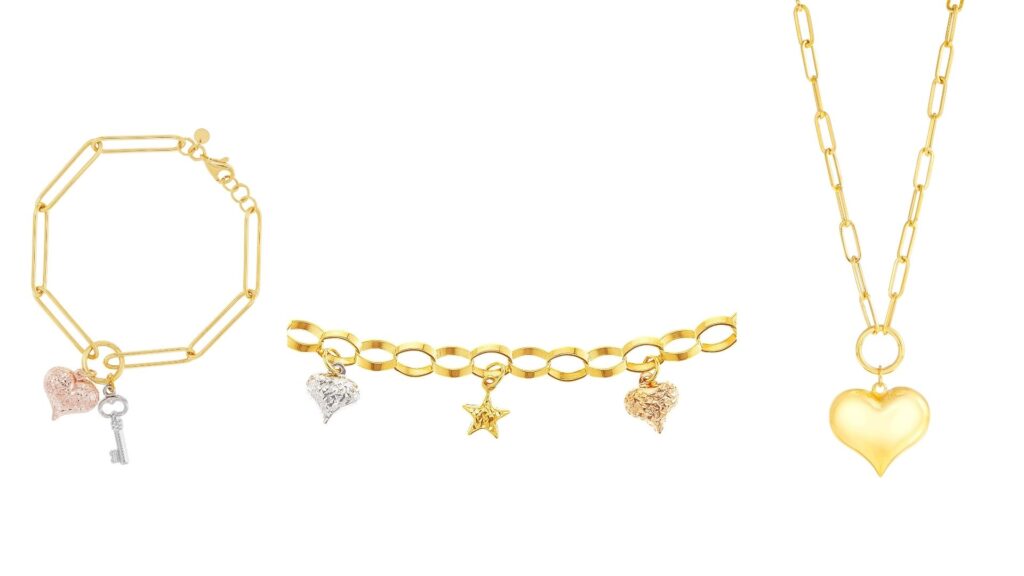 In Italian, the word "amore" signifies "love." Italy is known for its romantic culture, which includes music, art, and beauty. The Amore line includes heart-shaped charms in a variety of patterns that are appropriate for any personality or taste and make excellent giving options. Its design is always evolving to accommodate a larger range of interests, and it is available in tri-colors of yellow, rose, and white gold.
HABIB's Oro Italia 916 line offers a diverse choice of styles, kinds, and colors to suit a variety of tastes. Whether you prefer exquisite jewelry and delicate chains, large bangles, and statement pieces, or tri-color gold jewelry, HABIB's Oro Italia 916 lines have a plethora of choices including Bassano, Stella, Milano, and Grande.
Bassano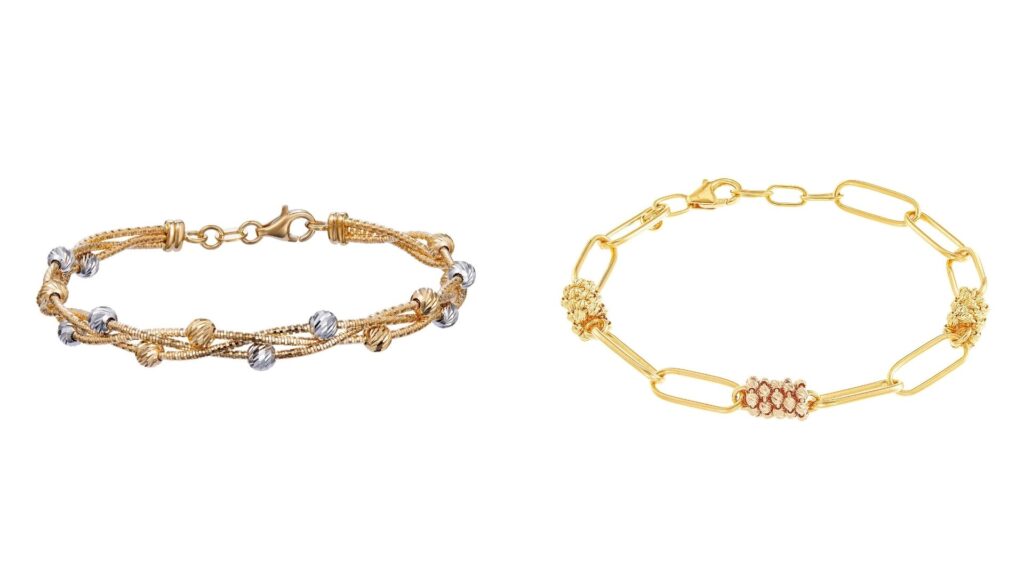 The River Brenta, where Bassano del Grappa, a city in Northern Italy was an inspiration for this stunning braided bangle design. The gorgeous yellow and white gold bracelet with small silver beads is available in a variety of sizes.
The company just debuted a new range of children's jewelry including delicate flower petals, butterflies, ribbons, and heart-shaped designs on baby bangles, bracelets, anklets, and basic minimalist rings. This new Oro Italia 916® series is designed for a more modest budget.
Strato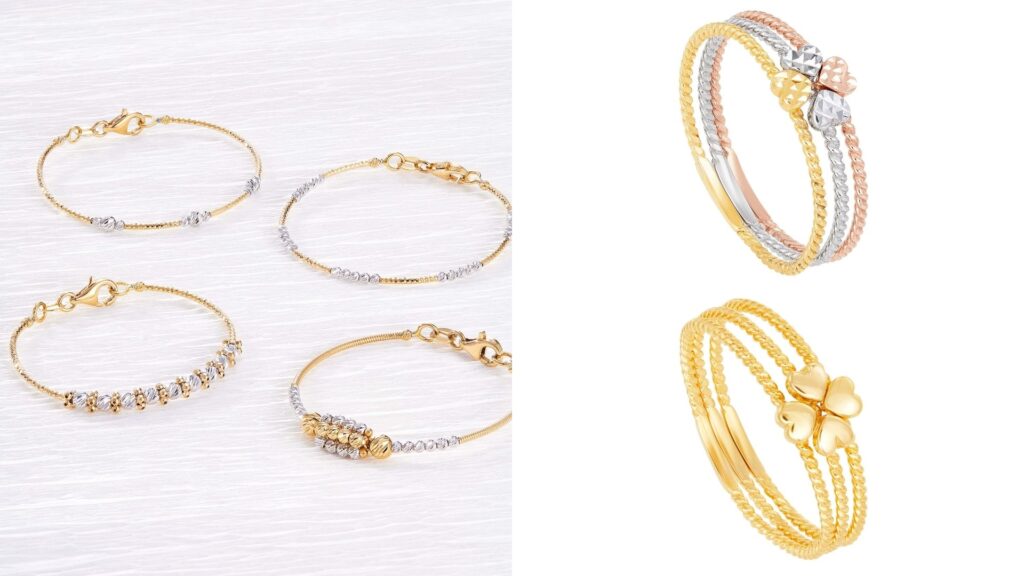 "Strato" rings, which means "layering or stacking" in Italian.
Please visit www.habibjewels.com for more information on HABIB's newest updates and promotions, or follow HABIB on Instagram (@habibjewelsofficial) and Facebook (@HABIB)
Want to know more about HABIB? Read here: 
Take A SNEAKY-PEAKY Into HABIB's Newly Launched Magical Frozen Themed Collection