Now that the Malaysian government has lifted Covid-19 travel restrictions, long-distance couples can have the chance to see one another again after months of being separated. However, after not seeing each other for a long time and only communicating through phone and video calls, the relationship may have gotten strained. The spark that you initially had with your partner may have fizzled over the past few months of being completely apart.
So, you're looking for activities that you can do together with your significant other in hopes of rekindling the lovey-dovey fire between the two of you. With traveling being a-okay, some alone time together would be a great start to reignite that spark again.
Here are some spots with three different vibes that can help you restart your relationship!
Beach 
A day at the beach would be a great idea for you to revive your relationship! Take a trip to Port Dickson to experience the beauty Malaysian beaches have to offer. For a great place to stay, Tasik Villa International Resort has great accommodations, with a tranquil lakeside setting for you to share with your partner and have some alone time together once you're done going out and about at the beach!
The Resort offers its guests interesting activities that you can do with your partner, like go-carting and going on a flying fox. Afterward, you both can treat yourselves to a massage at Thai Odyssey Massage for a relaxing and soothing experience. If this already entices you and your partner, go and make your booking at their website!
Woods 
Wanna experience the spark enjoyed by the iconic movie couple, Bella Swan and Edward Cullen, in Twilight? Enderong Resort serves the same vibe as Cullen's home. Located at Tanarimaba, Janda Baik, Enderong Resort is surrounded by wilderness and fog that could help you rebuild your relationship with your partner. The resort provides activities such as Nature Walk, Jungle Trekking, and Bird Watching that you can enjoy doing together.
Their accommodations are to die for as well! It's the ideal getaway that you need with your significant other, so get your booking done at their website!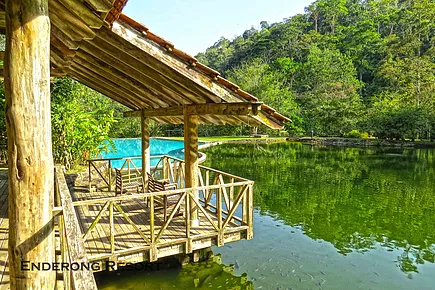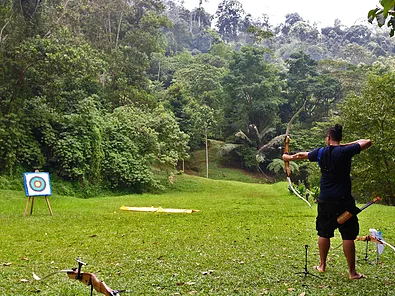 Lodge
Instead of activities, maybe you just want to chill with your significant other. It's nice to just spend some quality time, all quiet, with your loved one, because after spending some time apart, it's all you actually need. The Kabin at Jeram, Selangor is a perfect place for that! You and your partner can experience a one-of-a-kind stay at The Kabin's unique container-lodging unit. Strategically placed near Remis Beach, you can walk around together at dawn and see the beautiful sunset.
It's a perfect place to enjoy some peaceful time with your significant other since it's far away from all the chaos and noise of the city. Check out their website to book your next staycation with your partner!
Wait! Before you make your booking, check out these articles: 
Trip Tips: Items You MUST Bring Along On Your Next Travel Adventure